Locally owned and operated, we at Carpet Cleaning Newcastle ALWAYS put your carpet's health first. Frequent vacuuming is just one of the necessary tasks. There are many ways that our professionals can make your carpets last longer, saving you money in the long run.
Whether you have kids and pets to care for or live with a messy partner, it can be difficult to keep up with regular cleaning between professional cleanings. To help you save cleaning and carpet replacement costs, we're offering this expert guide chock-full of tips for keeping your carpet clean and fresh longer.
Vacuuming Do's and Don'ts
Once you start cleaning your carpets, the first thing that comes to mind is vacuuming the carpet. When you vacuum your carpet, how well are you really cleaning it? While most people know they should vacuum regularly, not everyone knows how to do it effectively. But are you sure what you're doing is right?
Vacuuming isn't a difficult chore, but there are a few steps you can take to ensure you get the best possible result. These tips will help you make your carpets and vacuum last longer.
Read More: How To Get Wax Out Of Carpet
How often should you vacuum your carpets?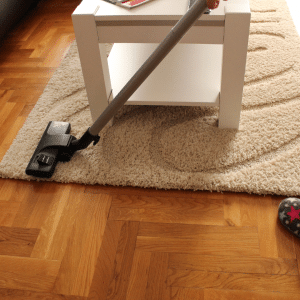 Pets are dust and hair collectors, so you'll need to vacuum daily if you have a living pet at home. Carpets can trap pet dander that is the source of most pet allergies. If you have normal wear and traffic without a lot of mess, even if vacuuming twice per week is unnecessary, it's worth vacuuming at least once per week to remove all dirt.
If you're worried about your carpets, over vacuuming shouldn't be a problem. Leaving dirt on the carpet for a long time will cause the fibers to break down much more quickly. If you have rooms that experience a higher amount of traffic, it's worth investing in your time to vacuum those areas at different intervals than the others.
Choosing the right vacuum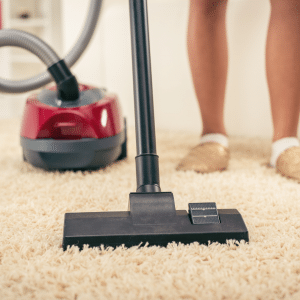 One way to make sure you don't forget any important items is by packing like a pro. Not all vacuums are created the same. Some vacuums have bags, some have urns, some are designed for heavy particles whereas other vacuum cleaners are intended for light use.
You may need more than one vacuum in your house to clean different flooring types. One major advantage of a more powerful vacuum cleaner is that it's better at getting stairs and carpeted areas clean. The crevices and steps can be cleaned with a handheld vacuum cleaner.
Read More: CARPET CLEANING DO'S AND DON'TS
Keeping your vacuum cleaner clean as a whistle and well-maintained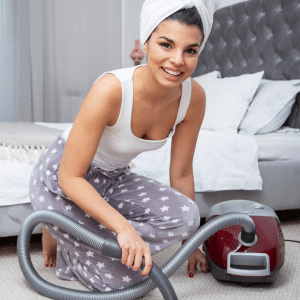 If you have a bagless vacuum cleaner, it probably has some type of canister and filter system. Periodically clean the individual pieces of your vacuum, such as hoses or filters. This will prevent a clogged vacuum by preventing the filter from doing its job. Failure to empty the canister after every vacuum or even room can cause expensive clogs. When the filters aren't working as they should, your home isn't getting clean.
The biggest, most common mistake people make when vacuuming
One of the worst inventions according to my humble opinion is carpet powders. These products should not even be allowed to exist on the market. Vacuuming with carpet powder can cause it to break down and clog your vacuum. Vacuum cleaners with bags might be cheaper upfront, but if you use a bagless vacuum cleaner without a filter it's very likely that the carpet powder will ruin your vacuum in just one use.
Sprinkle baking soda on freshly vacuumed carpets to get rid of odors. Baking soda is safe for your carpets and vacuums up very easily. And it's cheaper and can be used for other things around the house.
Drymaster Carpet Cleaning Service
We are committed to making your carpets last longer and cleaner. We recommend having our professional carpet cleaners come to your home every six months. If you live alone and there are relatively few personal items, clutter, or pets in your home, a deep cleaning may be needed only once per year. Want to see how Drymaster Carpet Cleaning Newcastle makes a difference? Contact us today to learn more!