Best Carpet Dry Cleaning St. Kilda Services for Residential & Commercial Spaces. Get stain-free and dry carpets quickly. Experience our new and improved carpet dry cleaning services in St. Kilda.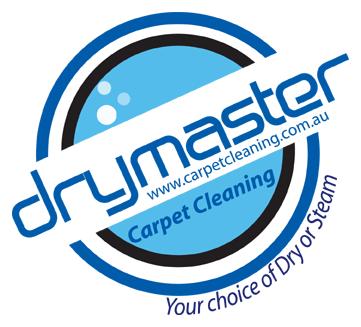 Three Decades of Expertise. Millions of Clean Carpet Stories. 
Drymaster Carpet Cleaning started its carpet and furniture cleaning operations in 1989. Year-to-year performance and customer feedback have helped us grow into the best carpet dry cleaning company in St. Kilda and beyond. Clients appreciate our:
Attention to detail
Quick turnaround time
Exemplary customer service
We invite you to experience the difference. Try our carpet dry cleaning St. Kilda services. It's only here that you'll find a trained team of St. Kilda Carpet cleaners. We come equipped with advanced technology and eco-clean supplies for all carpet cleaning tasks.
We have developed a multi-step dry cleaning strategy to keep stains off your carpets. Besides this, our team takes steps to maintain the softness of your carpets too. Therefore, it makes the perfect carpet care solution for your favourite pieces. 
Our team is equally careful of integrating sustainable solutions for the betterment of your health and environmental safety. And that's why clients place their trust in Drymaster Carpet Dry Cleaning, St. Kilda. 
Discover our story. 
How Does Our Drymaster Carpet Dry Cleaning St. Kilda Work?
Say goodbye to endless drying time…and hello to faster carpet cleaning services in St. Kilda.!
Dry carpet cleaning requires less moisture and high-powered vacuums. This helps remove dry soil and debris in your carpet fibres. Get clean carpets that are ready to walk on within an hour of service. 
Our efficient 5-stage carpet dry cleaning St. Kilda method includes:
Pre-treatment methods to remove stubborn stains 
High-grade carpet cleaning with vacuums
Eco-clean treatments against germs  
Advanced deodorisation to eliminate smells 
A quick and efficient drying process 
It's a safe and speedy way to get freshly clean carpets for homes and offices. The works for chillier seasons when waiting for wet carpet to dry can be frustrating. 
Word to the Wise: NOT suitable for soiled carpets or wet stains! 
Why Choose Us?
We have revolutionised carpet dry cleaning services in St. Kilda. At Drymaster Carpet Cleaning, we skillfully combined advanced technology and customisable cleaning services. By having versatile choices clients (like you) receive the best carpet cleaning experience possible. 
At Drymaster Carpet Cleaning, we prioritise your needs with: 
Speedy services
Cooperative customer-oriented management 
Practical cleaning solutions against stubborn stains and smells 
Reasonable pricing for feasibility
Ready to meet top-rated St. Kilda carpet cleaners?