Premium Wet Carpet Cleaning St. Kilda Services for Water Damage Restoration. Bring damaged carpets back to life with wet carpet cleaning in St. Kilda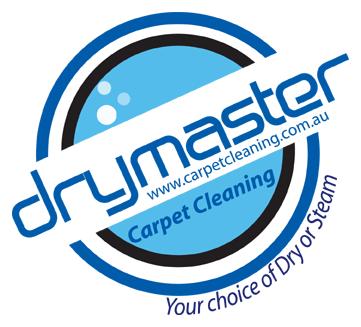 30+ Years of Carpet Care Support against Storm-Damage, Leaks & Accidents   
 Drymaster Carpet Cleaning begun its business in 1989. We have three decades of experience and countless customer success stories. We have managed to build country-wide service points in Australia. As the best carpet cleaning company in the area, we offer our expertise in rain and shine.
That means you can count on our unconditional support for a wide range of scenarios, including
Storm-damage
Washing machine overflows
Roof leaks and other accidents
Our dedicated St. Kilda Carpet cleaners come to your rescue. We come equipped with high-tech cleaning tools and non-invasive cleaning agents.
Throughout it all, we ensure that our cleaning treatments are safe for you and your environment.
Find out more about us here. 
Wet Carpet Cleaning St. Kilda Services for Water Damage Restoration
Shield your carpets from severe water damage caused by storms, floods, washing machine overflows, and other spillages.
 After disaster strikes, wet Carpet Drying St. Kilda protects your home and workspaces. We can protect you from severe structural damage and hygiene issues. Our immediate support prevents your water-damaged carpets and underlays from becoming breeding grounds for mould and bacteria.
Here's a sneak peek of our process:
We conduct a detailed assessment of the water damage to create a personalised recovery plan
Our trained technicians use high-powered vacuums for complete water extraction
We use effective browning treatment to eliminate water stains
The team places foam blocks and rearranges the furniture to minimise damage
We inspect damages in the underlays by lifting the carpet to prevent mould infestation
Installation of air movers and industry-grade dehumidifiers to optimise the drying process
Follow-up on drying progress for extensive projects
Relay dry carpets and underlay before steam cleaning
Deodorise water damaged carpets to remove funky smells
As a result, you'll get fully restored carpets with all signs of water damage reversed.
St. Kilda Carpet Cleaners Are Here to Save the Day!
Experience premium-quality wet carpet cleaning St. Kilda with our team. We go the extra mile to restore your carpets. Our dedicated staff spends day and night to service your belongings. We strive to return them to previous conditions.
 Here are all the reasons why clients love us:
Immediate emergency response against weather-damage and water-related accidents
Cooperative conduct
No hidden costs
Eco-safe solutions to remove stains and smells
Give your carpets maximum protection when things go amiss.