Carpets are not only a great way to add warmth and style to your home but they also provide comfort for you and your family. However, carpets need to be taken care of to last long. DryMaster, the best Newcastle carpet cleaning has compiled six tips that will help you keep your carpet looking good as new!
1. Vacuum your carpet regularly
Carpets need to be vacuumed at least once a week. This will help keep any dirt, pet hair, and other particles from accumulating which can lead to stains that are difficult or impossible to remove later on. Vacuuming also helps loosen up the fibers so they don't bunch together when walked over with shoes or feet
2. Don't use the carpet as a cleaning surface
It's better to have one designated area of your home where you can set up a spot for wiping down counters, furniture, and other surfaces. This way, any spills or dirt won't get mixed in with the rest of your flooring keeping it clean and looking good. It also means that if someone wants to do something on their own time they know not to do it on this section of the floor.
3. Choose the appropriate carpet for your needs
Carpets come in a range of colors, styles, and textures. If you live with pets or children it's important to make sure that these carpets can withstand daily use without any wear and tear. For example, some types may be more durable than others which will reduce wear from pet claws while other carpets may not attract as much dirt due to their finer fibers.
Read More About: 12 Reasons A Steam Clean Is The Best Way To Restore Your Carpets
4. Keep a vacuum handy
If you're not familiar with the look of your carpet, you may be surprised by how much dirt and dust can gather over time. Keeping a vacuum around will help to keep the dirt off your carpets as well as make it more comfortable for walking on them (especially in high foot traffic areas).
5. Professional Deep Cleaning
It's worth checking with a professional cleaner about once every six months to remove any stubborn dirt or stains. Lastly, make sure you're setting up air drying in humid climates as this will help prevent mold from forming on your carpet pile which can cause discoloration!
6. Clean-Up Station
If you have kids or pets, make sure to designate an area for carpet cleaning Newcastle. This is especially important in high traffic areas where carpet piles will be more likely to get dirty from the dirt picked up by shoes and paws!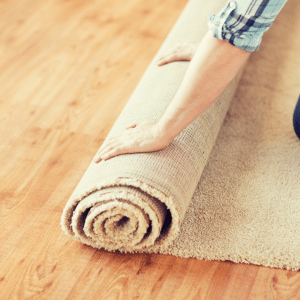 7. Air Duct Cleaning
You should have your air ducts professionally cleaned every few years to improve the quality of the indoor environment as well as keep allergens at bay. This will also help keep your carpets dry and safe, which will help them last longer.
Read More About: How To Disinfect Carpets Without A Steam Cleaner
8. Don't Forget About Your Upholstery
We've all been there; you have a spill on the carpet, but then you may also have it spilling onto your furniture. Make sure to clean up any messes as quickly and thoroughly as possible! You want to avoid using water in this situation so consider using something like club soda or rubbing alcohol instead of soap.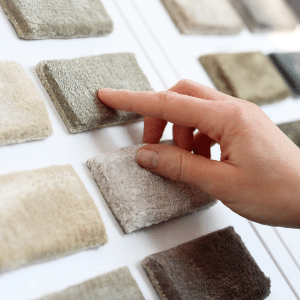 Conclusion:
The best way to ensure your carpets last longer is by following these eight tips! Properly taking care of them will lead not only help keep them looking good for years but will also improve air quality inside your home in Newcastle. Now that's worth investing some time into!